Meet the Team
Meet the senior members of our team below:
---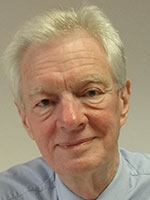 David Lee ACCA
Senior Partner and proprietor
David began his career in an accounting profession office then moved into industry for many years before setting up his own accounting practice in Bakewell in 1985.
When in industry he gained a breadth of experience, initially in accounting, financial and strategic planning as well as in general management, travelling the world promoting new products developed by his technology team. During this period he attended the highly rated Harvard Business School International Senior Managers Programme. An all-embracing, intensive business course, covering international marketing, manufacturing, industrial relations, finance and accounting.
David also worked with the international consultancy firm McKinsey & Co analysing existing business units in detail before presenting findings to Divisional Management and recommending courses of action.
Since 1985 David has developed his accounting practice which now has over 250 clients but retains its ethos of being a compact, hands on, firm with a friendly relaxed relationship with each and every client.
Email:david@dflee.co.uk
---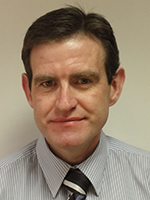 Jonathan Riley
Senior Accountant
My career started over 20 years' ago, working in a variety of industries. I started with a private cosmetic surgery company in Cheshire, beginning my studies for the Association of Accounting Technicians qualification. I qualified in the June of 2000 whilst with the globally recognised Amec Construction Ltd, based in Manchester gaining a breadth of experience.
Using my AAT qualification, I set up my own bookkeeping business, over the years; I built a small client base at the same time pursuing the CIMA qualification through distance learning. In 2010 I met my wife and in 2011 relocated to Chesterfield. Finding a position with James Engineering Construction Ltd based in Alfreton.
In September, 2013 through distance learning I started towards my ACCA qualification. Meeting David F Lee in November, 2013, finding that we have a similar view of a hands on, compact firm with a friendly, relaxed relationship with our clients and the future goal of training and developing of both employees and the practice.
Email:jonathan@dflee.co.uk
---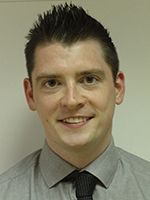 Chris Ward
Junior Accountant
Our youthful enthusiasm comes from Chris Ward who is training for his qualification and is skilled in basic accounting and payroll. He runs our payroll and bookkeeping facilities.
Having switched career paths, I moved into accountancy and began my studies for the Association of Accounting Technicians qualification while working in the accounts department of a nationwide outdoor company.
Subsequently moving on to a large solicitors firm, I developed my accountancy skills in a high pressure environment before being offered the opportunity to gain more hands-on experience with David F Lee Associates. I am currently also studying to complete my training and gain full MAAT status, before aiming to continue on to complete the full ACCA qualification.
Email:chris@dflee.co.uk
---
---
---
---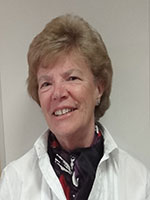 Vivien Lee
Manager
We are all well organised by our practice manager, Vivien Lee, who has much experience in administration, having worked in various areas of accounting and administrative support.
Email:vivien@dflee.co.uk
---
---
---
---
Our small team has wide experience in the accounting profession, industry and commerce and offers a wide breadth of knowledge which has proved important to our clients over the ever changing years.
As a team we have a wide variety of clients from small to medium sized business, both self employed and limited companies, to individuals needing support in dealing with HM Revenue & Customs. We help in matters such as completing their annual tax returns in the most effective manner and ensuring that deadlines are met and tax is paid at the appropriate rate. With the rate at which technology is being embraced by HM Revenue & Customs and deadlines being enforced by fines, penalties and interest charges, it is vital to maintain a well organised administrative system to avoid these painful events which we at David F Lee Associates Ltd. strive to do.
As we all have experience in industry and commerce we get a buzz from analysing the financial performance of business and suggesting areas where benefits may be identified to improve profitability where appropriate.
Whilst we are a small general practice we have developed a network of other disciplines to cover other areas of expertise, such as investment advice, insurance, business grants and insolvency. We aim to be a one stop shop in all areas of financial and business matters.
With our all round blend of financial and business expertise and one to one customer service we at David F Lee Associates Ltd. look forward to continuing to support our clients.
---
Require more information?
If you would like more information or would like to speak to us direct then call us on 01629 815120. Or if you would prefer, ask us a question online.